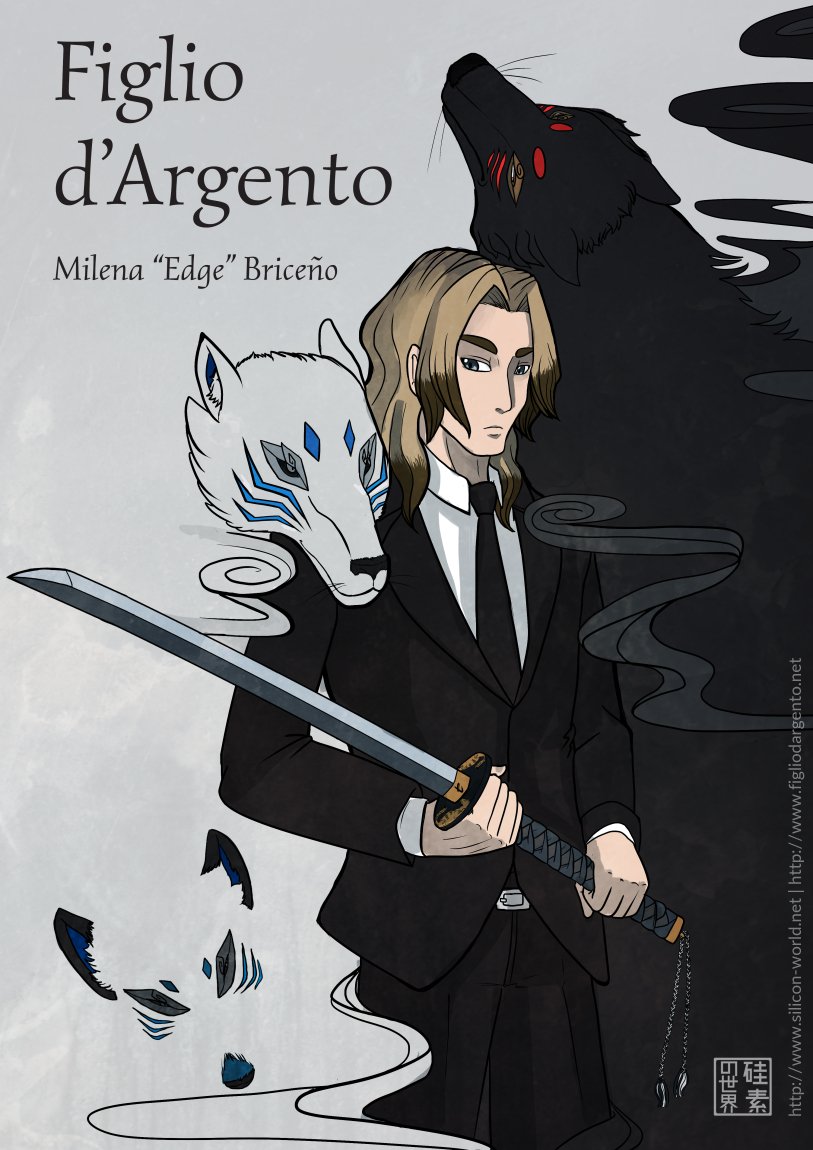 "Figlio d'Argento" (Hijo de Plata o Hijo de Argento en Italiano), es un comic Chileno escrito y dibujado por Milena Briceño.
"En una ciudad Italiana llamada la "Ciità del Silenzio", dos lobos, Sogno e Incubo, solían guiar las almas que vagaban por la ciudad de vuelta a la paz hasta que la tragedia sucedió. Ahora es el trabajo de cinco exorcistas, o "Anthems" para mantener ese equilibrio. Los problemas empiezan a aparecer cuando Francesco Pezzali no solo descubre sus raíces con la ciudad, sino además la verdadera identidad del Anthem que trabajaba antes que él".
La historia combina el mito detrás de los 5 elementos Chinos junto con la historia del Cadejo (Leyenda de Centro Ámerica) y de Hati/Sköll (mitología Nórdica) e ideas originales de la autora, ambientada en una ciudad Italiana ficticia, además de algunos guiños al grupo musical Eiffel 65 / Bloom 06.
–
Esta es una obra de ficción. Los nombres, personajes, incidentes, Città del Silenzio y la leyenda de Sogno e Incubo son producto de la imaginación de la autora o se usan de manera ficticia. Cualquier parecido con eventos reales o lugares o personas, vivas o muertas, es enteramente una coincidencia.
This is a work of fiction. Names, characters, incidents, Città del Silenzio and the legend of Sogno and Incubo either are products of the author's imagination or are used fictitiously. Any resemblance to actual events or locales or persons, living or dead, is entirely coincidental.
Questo è un lavoro di finzione. I nomi, i personaggi, avvenimenti, Città del Silenzio e la leggenda di Sogno e Incubo sono prodotti dall'immaginazione dell'autore o sono usati in modo fittizio. Qualsiasi somiglianza con eventi reali o luoghi o persone, vivi o morti, è del tutto una coincidenza.